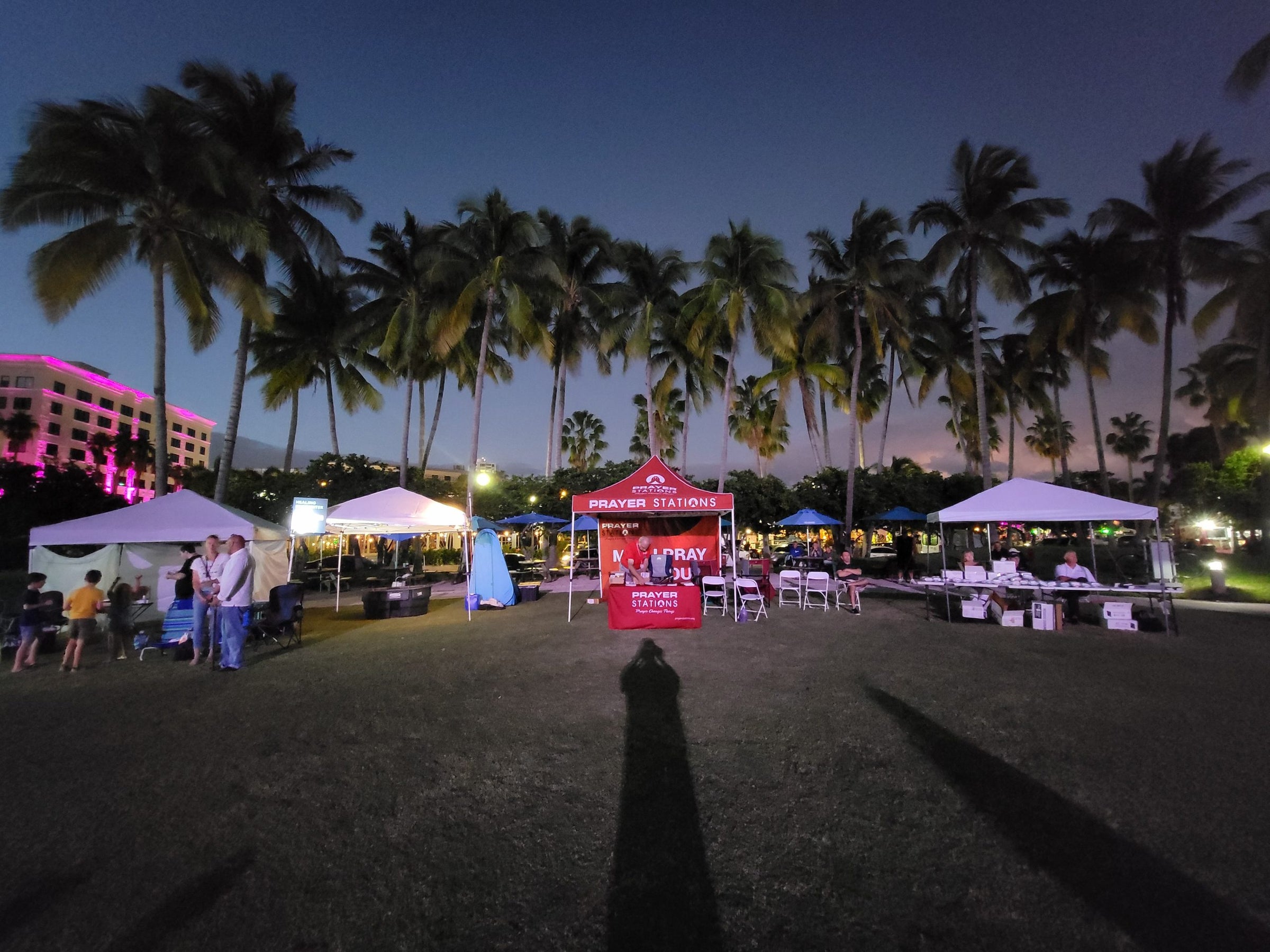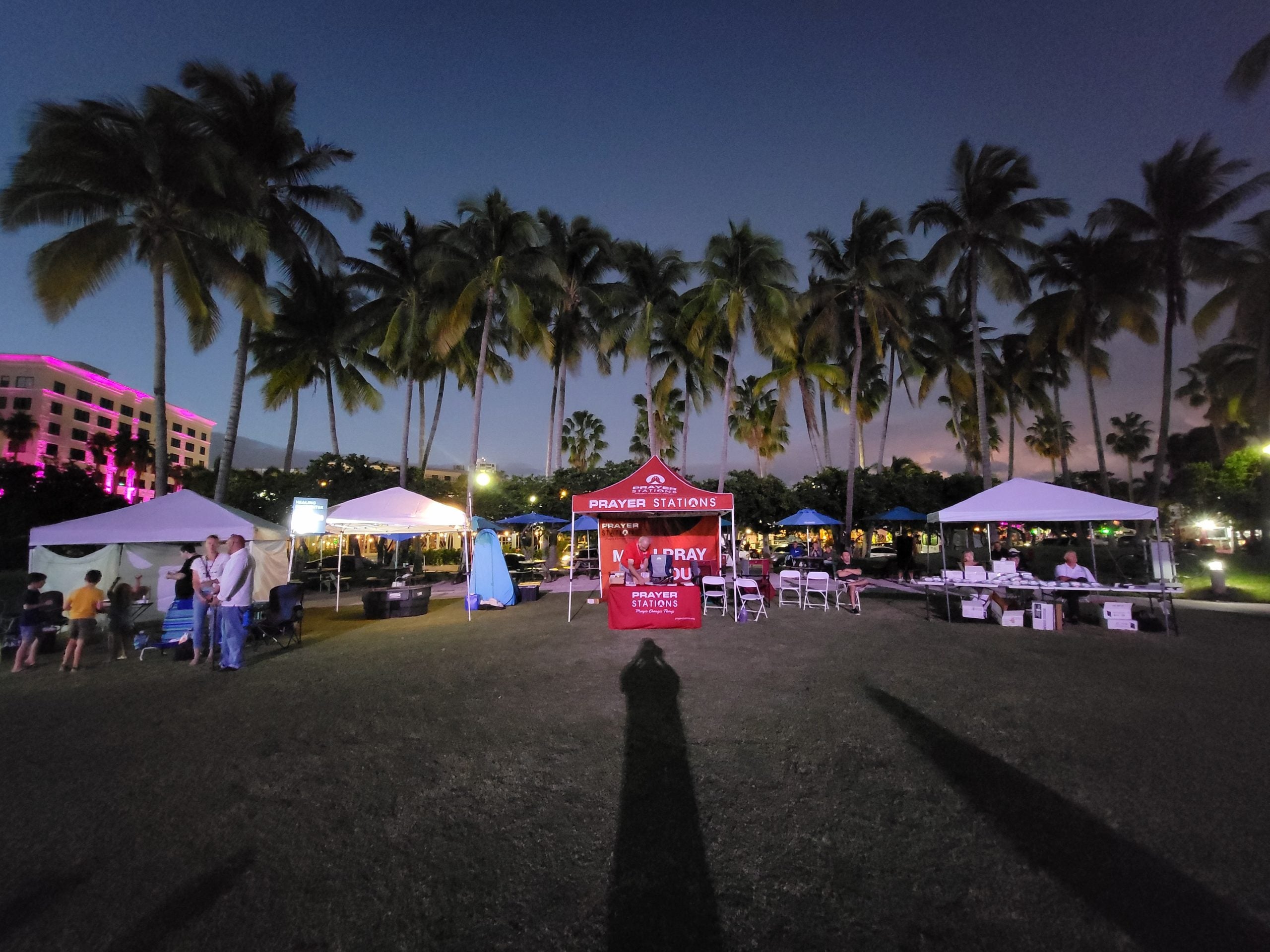 Prayer Stations comes into existence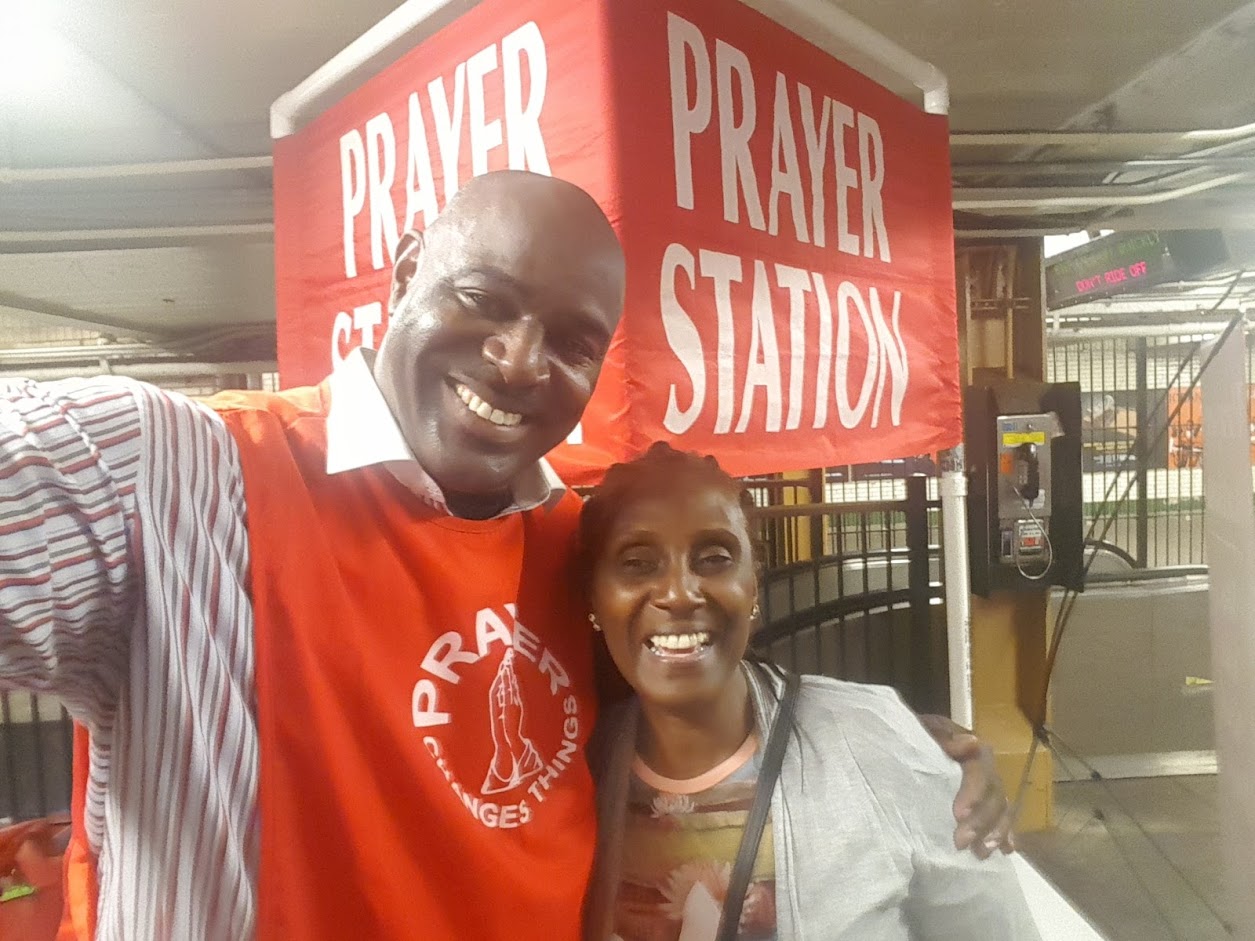 WELCOME!
If you are reading this, you have purchased your new Prayer Station. We are excited to join with you as you reach your communities with prayer and open doors to relationship with Jesus Christ!

Below are links to the official Prayer Station Training Manual, an audio clip from Founder Nick Savoca, and several video clips, including footage of the Prayer Station in action in the early years, a Peter Jennings 60 Minutes special, and more.

IMPORTANT! We are now partnering with gloo, a company that is providing YOU with FREE texting services and is a digital replacement for the contact cards!
Learn More
INSTRUCTIONS (ENG)
PRAYER STATION CLASSIC
PRAYER STATION FLAG
7FT Assembly Instructions
7FT Assembly Instructions
7FT Assembly Instructions
MEDIA LINKS
VIDEO 1
ABC News with Peter Jennings - World News Tonight

VIDEO 2
WABC New York 2001 - Power of Prayer Media Segment

VIDEO 3
YWAM Metro New York Interviews - 9/11 Prayer Station Outreach

Audio Training
Nick Savoca - Prayer in the Marketplace
ENLACES DE MEDIOS
VÍDEO 1
ABC News con Peter Jennings - World News Tonight

VÍDEO 2
WABC Nueva York 2001 - Segmento de Medios de Poder de Oración

VÍDEO 3
Entrevistas de JUCUM metro de Nueva York - 9/11 Prayer Station Outreach

Entrenamiento de audio
Nick Savoca - Oración en el mercado
gloo
Prayer Stations previously used contact cards to get contact info from people during Prayer Stations ministry. We are excited to partner with gloo to provide an alternative easy to use digital texting service that YOU can use to get the names, numbers and prayer requests for any people you encounter with the Prayer Station ministry.

This digital texting service is called gloo and it is 100 percent FREE for you. It is all paid for! Lets just say there are some wealthy people that want to bring prayer back to the United States and they are fully underwriting the gloo technology. Great news for the Prayer Station ministry!

STEPS TO GET STARTED WITH GLOO:
STEP 1. sign up (see link below)
STEP 2. set up your toll free number
STEP 3. setup your team members (people from your team that will have access to the account)

NOTE: the people on your team should be set up to know how to reply to incoming messages with the correct information based on what YOU decide. We want people to get plugged into a good Christian community or church, so this opens the door for you to respond to people via text, or to call them directly and get them connected. A win/win for everyone.

STEP 4.setup your QR code

NOTE: The QR code is a small square made up of little boxes that people scan with their camera app on their smartphone. If you have never done this before, this is how it works…
 
 - Have the person open their camera app   
- Have them put the QR code into the view of their camera. 
 - A little box will pop up with a link.   
- Have them simply click the link and it will open their message       app   
- It will also automatically put the phrase "I have a prayer            request" into the app.   
- All they have to do is click SEND to send the message

That's it!


They will immediately get a text message back asking them their name and what their prayer request is.

Just like that you have their name, their cell number, and their prayer request. No worries about not being able to read their handwriting later on. Anyone that has tried to read a contact card will immediately know what I'm talking about. This is MUCH easier for both the Prayer Station staff, as well as the person they are engaging with. Almost everyone has a smartphone, so you will be all set using this technology.

STEP 5. Print out the QR code to have at your Prayer Station, put them in the back of your lanyards, or have the QR code as an image on your own cell phone for them to scan. Whatever works best for you!

STEP 6.Get your team to install the gloo app (both iphone & android available) and start replying to messages!

Simply click the links below to get started!
FREE gloo sign up