PRAYER STATIONS MEDIA
LATEST MEDIA
Prayer Station founder Nick Savoca was just recently interviewed by the Cornerstone Television Network.
View All
FEATURED IN CHRISTIAN TODAY
Youth With A Mission (YWAM) New York will send a team to London on 7th August to pray for the victims of the London Underground bombings last month. They are to offer comfort to the people of London through a listening ear and praying for their needs.
The six members in the team are YWAM New York Metro volunteers. They are originated from different countries: Korea, Britain, Holland and three others from America. They plan to set up "Prayer Stations" outside entrances... 
Read More
FEATURED IN PALM BEACH CHRISTIAN VOICE
"For I know the plans I have for you," declares the Lord, "plans to prosper you and not to harm you, plans to give you hope and a future." Jeremiah 29:11 was the verse shared by

Anita Setran, Executive Director of Operations for Prayer Stations, during a recent interview said, "I do not remember a time in my life that did not include prayer. It has always been a part of me."

Prayer Stations started back in 1992 as an answer to God's call on the heart of Nick Savoca...
Read More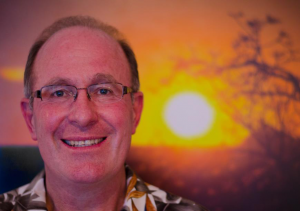 "I have been teaching about experiencing the intimacy and joy of sharing Jesus through prayer over the last 20 years. As I have prayed one on one for literally thousands of people all over the world, I have had the joy and privilege to witness hundreds of people come to salvation, be healed, encouraged, challenged to great intimacy with Christ or just simply experience the presence of our wonderful Lord and Savior through prayer."

"It is for these reasons that I absolutely believe and strongly support PRAYER STATIONS."

"It's what I call "PRAY NOW Evangelism" and is the absolute best platform to see God bring transformation under His power to one life at a time. I have served at Prayer Stations in New York, Houston and South Africa and find the experience to be one like being in GOD'S MICROWAVE OVEN of spiritual growth." - Colin Millar - Igniting Prayer Action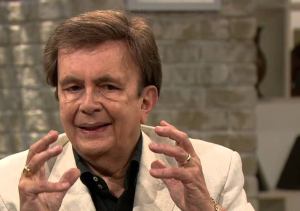 PRAYER STATIONS are one of the most practical expressions of what we know as "Prayer Evangelism" — talking to God about people in need so that you can talk to people about God. Like "mini-"Ekklesias," Prayer Stations are putting people around the globe in touch with the liberating power and presence of the Lord right on the street.

– Dr. Ed Silvoso - Harvest Evangelism