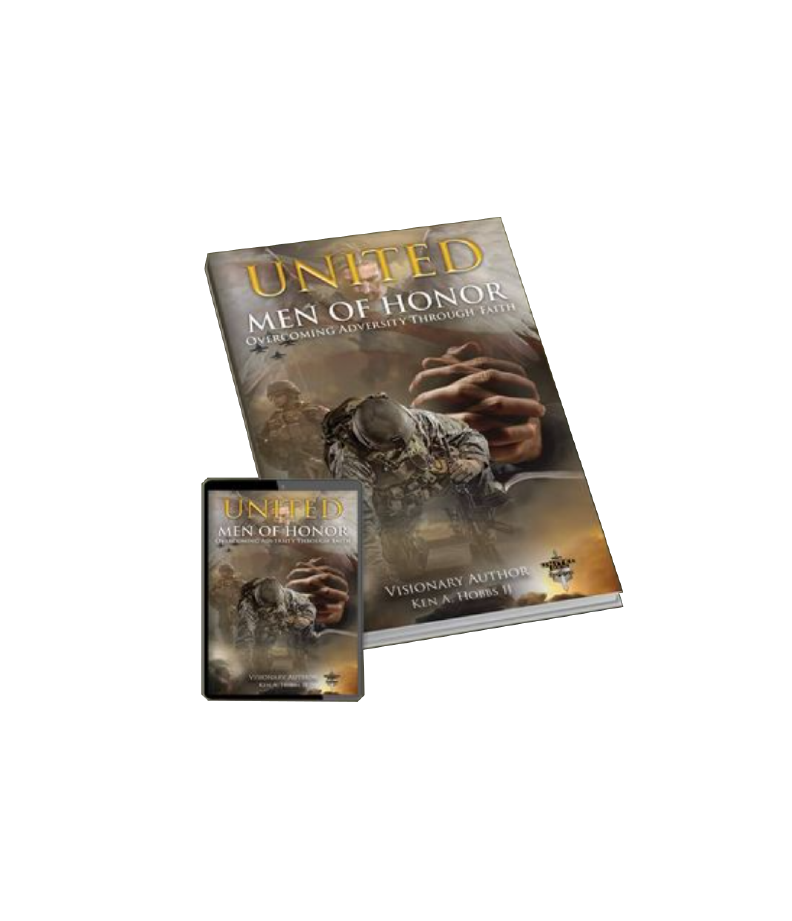 United Men of Honor: Overcoming Adversity Through Faith
---
Support 24/7 : Please call 888-686-5550
In stock, ready to ship

Inventory on the way
This world needs more men to step up, step out, and be Men of Honor. We need men who will boldly claim their stance as warriors for their family, community, faith, and country.
Over twenty authors in this book share their accounts of God's provision, care, and power as they proclaim His Word. Through these real-life stories, may the Holy Spirit impact your heart and the hearts of men around the world, giving life-sustaining hope and encouragement.
As the enemy does his best to take men out and off their mission, the war he instigates rages on within men's lives. Wherever you may be on your journey, be assured you can be a victorious overcomer in whatever situation life brings your way.
God is awakening warriors to step up and be heard as they live with valiant and courageous faith. With its stories and teachings, United Men of Honor: Overcoming Adversity Through Faith will help you armor up, become fit to fight, and move forward with what it takes to be an honorable leader.